Is it the mascot of Penn State University?

Is it, as Wikipedia says, a reference to the mountain lions that once roamed Mount Nittany, a local landmark near the school?

I looked for photos of a Nittany Lion to illustrate this question, but all I could find was the image below: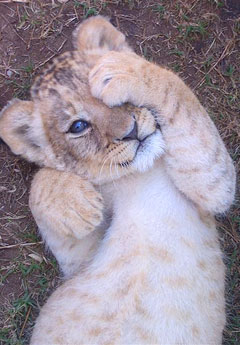 Think this lion is crying over the 37-17

THRASHING

they received from

The Ohio State University Buckeyes

last night?


GO BUCKS!
9-0, goin' ALL the way!